Evergreen Brick Works is currently accepting programming submissions for their Community Showcase program
The deadline to submit is January 31st, 2023. For the full submission guidelines and to submit a proposal, click here.
About Evergreen & Evergreen Brick Works
For over 30 years, we've facilitated community change through connection, innovation and sustainable actions. We work with community builders to help solve some of the most pressing issues cities face: climate change, housing affordability, access to nature and public spaces.
In 2010, Evergreen transformed a collection of deteriorating heritage buildings into an 11-acre global showcase for green design and an award-winning public space. Open year-round, Evergreen Brick Works welcomes more than 500,000 visitors annually to experience its public markets, participate in conferences and events, enjoy outdoor learning, nature play, and explore public art in the heart of Toronto's ravine system.
Evergreen Brick Works (EBW) offers a unique experience for everyone and inspires ideas to fuel flourishing cities of the future by connecting people with natural and built worlds.
Find out more about Evergreen here.
Community Programming Opportunity
Evergreen has been running Farmer's Markets for over ten years. We've become a known destination for all public markets: Farmer's, Artisan and Vintage. We've hosted upwards of 4,000 visitors per day at these events. In 2023 we are taking our markets to the next level by prioritizing community engagement and participation.
We recognize many amazing, thoughtful, creative communities doing great work, looking for opportunities and exciting spaces to promote their work and engage communities.
We have space, you have ideas – let's work together to showcase them at the Evergreen Brick Works.
Goals of community programming:
Animate EBW through free, inclusive, accessible, diverse, innovative and community-centred programs
Amplify and center other voices, communities, and cultures at EBW
Showcase and demonstrate through exciting programming the value of sustainable and inclusive public space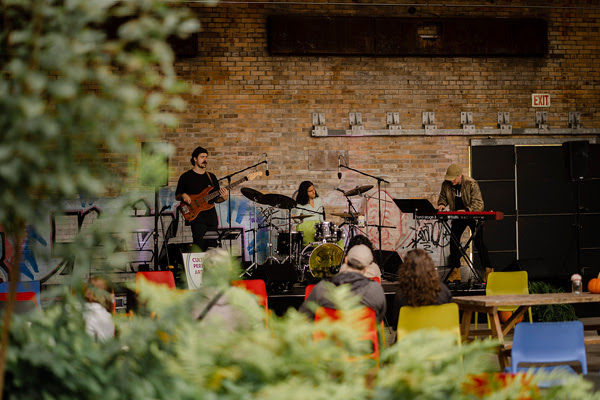 Evergreen Brick Works live performance Sarah Thawer. Photo Credit Thomas Chung
The Details
Programming will run in conjunction with our weekly Farmers Market (Saturdays from 9 am– 1 pm), and bi-weekly Artisan Market (alternate Sundays from May – December, 11 am – 3 pm)
The first and third weekends of the month are preferred. Other dates may be considered on a case-by-case basis
Ideas can be for a one-off activation or recurring events
Must be free, open to the public, and not require advance registration
Runs from 2 to 4 hours
Benefits include:
◦  Free space in one of Toronto's most unique venues
◦  Event production and logistical support from Evergreen staff
◦  Marketing & promotion through EBW channels
◦  Opportunity to get-in front of Evergreen's markets
◦  Opportunity to access a bursary to support the program (maximum amount of $1500). Applicants who do not have access to other funding will receive priority.
◦  Evergreen staff may be able to provide assistance with grants/funding requests to support your Activation
Examples of funded programs:
Temporary public art installations
Exhibition
Community-centred arts program
Music, dance, and multi-disciplinary performances
Food, nature, and land-based programs
Conservation, sustainability and other environmental programs
Workshops and Classes
Applications are open to any of the following in the GTHA:
Community groups
Charities
Non-profit organizations
Small businesses*
Individuals
Collectives
*Small businesses may apply, but the program cannot be a marketing activation, such as sampling. It must be an event or activity that has community benefit. Businesses are not eligible for a bursary.
The deadline to submit is January 31st, 2023. For the full submission guidelines and to submit a proposal, click here.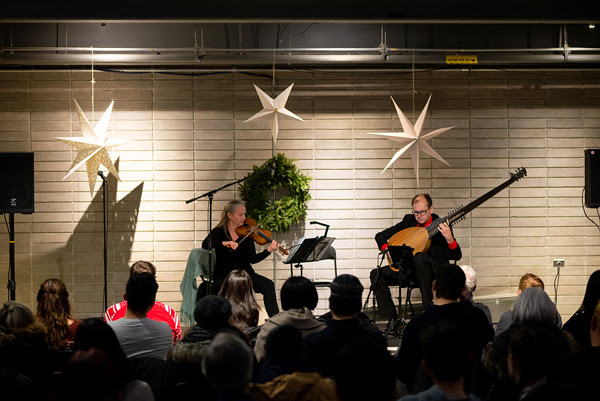 Evergreen Brick Works Tafelmusik performance. Photo Credit Al Yoshiki
Key Dates
Online Information Sessions: Tuesday, January 17, 2023, from 6-7 pm and Thursday, January 19 from 4-5 pm (Up to date dates) Sign up here
Application deadline: Tuesday, January 31, 2023, at 11:59 pm
Review Committee deliberation/selection: February 2023
Successful applicants informed: Week of February 15, 2023
Showcase programming period: March – July 2023
Second round of applications will begin in May 2023 for programming period of August – December 2023
For any questions please email festivals_activations@evergreen.ca
Find us on
Instagram: @evergreen_brick_works
Facebook: @evergreenbrickworks550
Twitter: @EGBrickWorks
Evergreen Brick Works
550 Bayview Ave
Toronto, ON, M4W 3X8